Ozil: I will Help British South Asians in football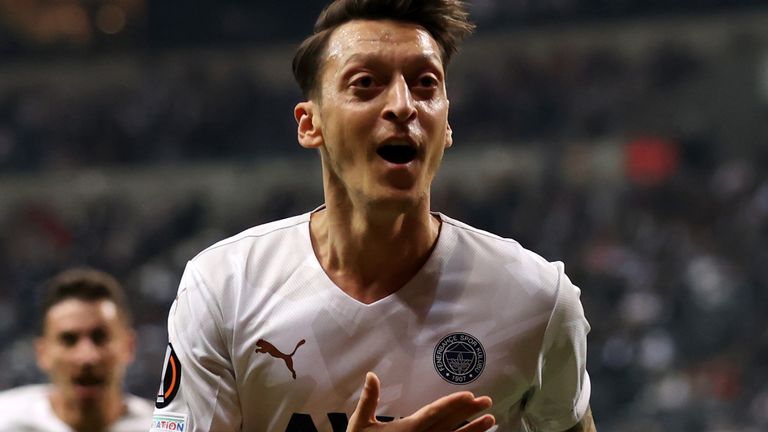 Mesut Ozil says he will give British South Asian players a platform to shine after linking up with partners including the Football Association and Bradford City for the launch of the Football for Peace Mesut Ozil Centre.
Speaking exclusively to Sky Sports News last year, former Liverpool striker Emile Heskey spoke about growing up in Leicester and playing football with South Asian kids as a youngster, adding the community has an unquestionable passion for the game.
Yet despite making up around eight per cent of the UK population, less than 0.25 per cent of players across the leagues in England are from a South Asian background, with Kick It Out chair Sanjay Bhandari telling Sky Sports News that this is "the biggest statistical anomaly in football".
"I have always been surprised why the South Asian Community are only allowed to be fans of the game," World Cup winner Ozil said.
"Why are we not seeing more players or managers breaking into professional football? I want to promote them, give them an opportunity to be successful both on and off the pitch.
"I myself am from an ethnically diverse background and understand the challenges. I hope the Football for Peace Mesut Ozil Centre will become the platform they need."
The Mesut Ozil development centre aims to provide pathways into football and education and will be hosted at the University of Bradford, with elite sessions taking place at Bradford City's training ground.