England Players to take a knee before Hungary Clash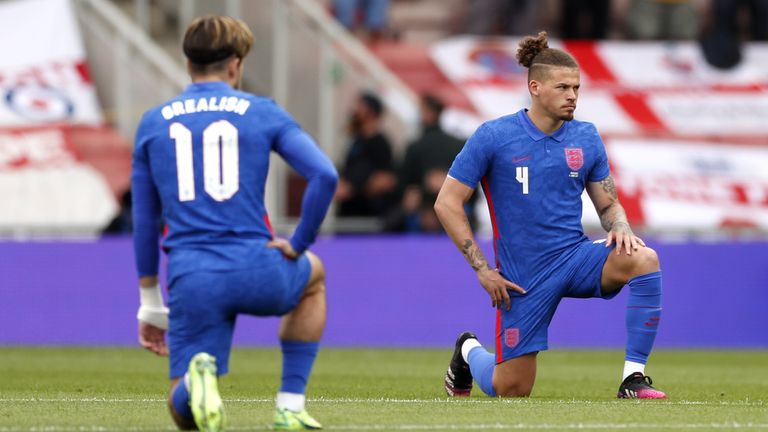 England will take a knee before playing Hungary, whose coach Marco Rossi vowed to stand by any action taken by players if they are subjected to any racism in Budapest on Thursday.
The squad have discussed the issue in the build-up to the game, and were made aware of the fact that the Republic of Ireland players were loudly booed in June when they took a knee before their friendly with Hungary in the nearby Szusza Ferenc Stadion.
Hungary have been ordered to play their next three UEFA competition matches behind closed doors - with one of those games suspended for two years - following racist abuse from supporters and homophobic banners in the stands during their Euro 2020 group stage matches in Budapest.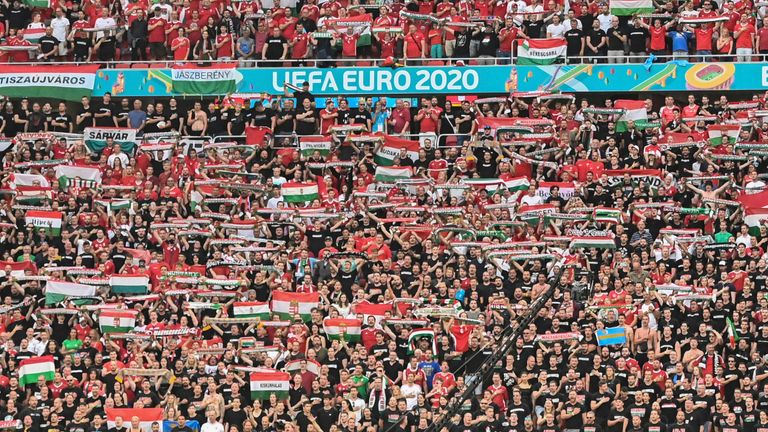 A homophobic banner was seen in the stands during Hungary's defeat to Portugal in their opening game at the tournament, while monkey chants were also heard during their draw with France.
But a full-capacity crowd of more than 60,000 will be present at the Puskas Arena for Thursday's match against England as the game is being played under FIFA jurisdiction.
Hungary's Italian coach, Marco Rossi, says he would be "on the side" of England's players if they were to be subjected to racist abuse in Thursday's World Cup qualifier.
Foreign journalists were asked to submit any questions for Hungary's pre-match news conference in writing and, in response to a Sky Sports News question asking what he would say to England's players who may fear they could face discriminatory abuse from the crowd, Rossi said he would stand with Gareth Southgate's side.