Solskjaer Dismisses Questions Over Sancho's Form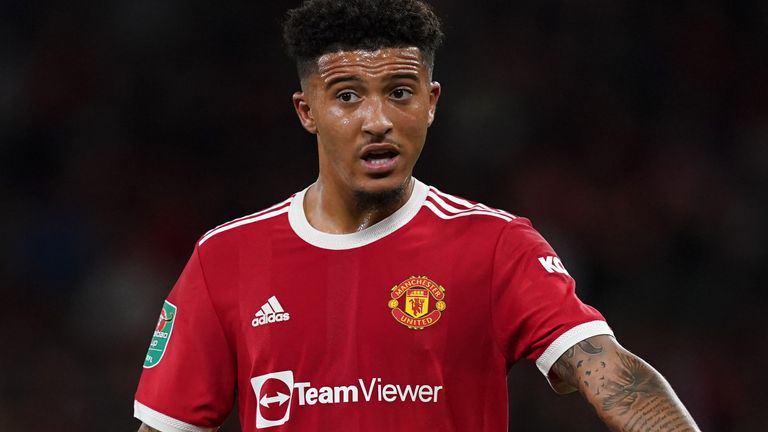 Ole Gunnar Solskjaer has dismissed questions over Jadon Sancho's form and insisted the summer signing will shine in a Manchester United shirt.
Sancho scored 16 goals and had 20 assists in all competitions for Borussia Dortmund last season, but is yet to register in either category since his £73m move to Old Trafford this summer.
England manager Gareth Southgate suggested Sancho's recent form was not worthy of the international call he received on Thursday and said he would need help settling in the Premier League.
But Solskjaer was left to ask if Southgate had been watching the night before, when Sancho played 75 minutes of United's 2-1 Champions League win over Villarreal.
"Was that interview done before Wednesday night?" he said when Southgate's comments, made on Thursday afternoon, were put to him.
"Jadon was exceptional, he was electric. The crowd loved him and I think he felt that connection.
"He was direct, positive, he went past the full-back numerous times. Yes, he's not scored yet but I thought, 'that's Jadon and we're going to see lots of that'