Gabriel Magalhaes Ready to Achieve Great Things under Mikel Arteta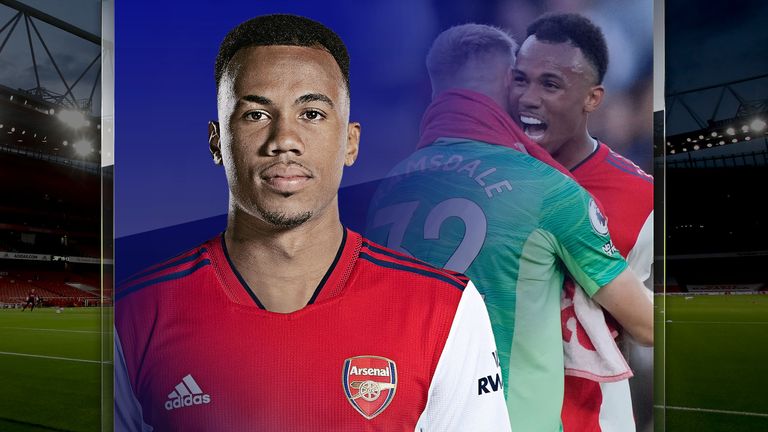 Four days on from Arsenal's 3-1 win over Tottenham at a delirious Emirates Stadium, Gabriel Magalhaes is still riding high. "There is nothing better in football than winning a derby," he tells Sky Sports, a white-toothed smile stretched across his face.
Especially not when you win it like that.
There had been a sense, albeit a cautious one, of something building. Narrow wins over Norwich and Burnley had changed the mood. But Sunday's demolition of Spurs was something else. "We were very pleased to give that happiness to the fans," adds Gabriel.
The 23-year-old was absent during the chaotic start to the season which left Arsenal bottom of the table with no points and not even a goal from their first three games. But his return from a knee injury has been a significant factor in their improvement.
Gabriel has been a towering presence at the heart of their defence, helping secure clean sheets against Norwich and Burnley - after which Mikel Arteta described him as "a player with an incredible future" - then shackling Harry Kane on Sunday.
Watching the Brazilian perform like this, blending the physical and the technical so impressively, it is easy to see why Arsenal were willing to pay £27m to sign him from Lille last summer.
But his first campaign in England was not straightforward.