Hayes: Chelsea Women 'Inspiring Generations'
Chelsea Women manager Emma Hayes says her players are "inspiring generations" ahead of Sunday's Champions League final against Barcelona.
Chelsea, making their debut appearance in the final, take on Barcelona in Gothenburg a week on from wrapping up a second consecutive Women's Super League title.
The London club also remain on course for a potential quadruple this season, having retained the League Cup in March.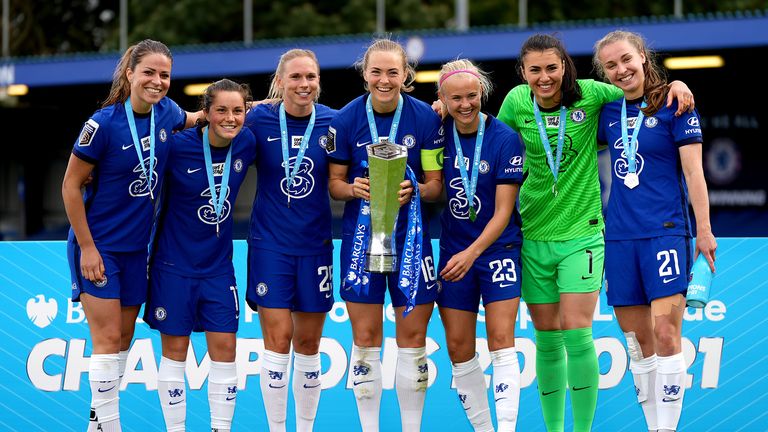 Hayes was involved the last time an English club were in the Champions League final, as assistant to boss Vic Akers when Arsenal won the competition in 2007.
"When you work hard in a project like Chelsea, the journey of getting to this point is the part of the job I love the most," Hayes said at Saturday's press conference.
"That includes the setbacks, that includes the disappointments, that includes signing new players, that includes winning and losing new things.
"When I talk about it being a dream, it's about being in this dressing room with these amazing women who are inspiring generations at home.
"I'm not talking about little girls here, I'm talking about scores of boys too who are becoming big fans of women's football, so the dream for me is about what I've always wanted for women's football.
"Being in this final after so many years with an English team not participating, I think it was about time and I'm just delighted we got the opportunity to do that."