Mourinho Can Help Spurs Break Trophy Jinx After Reaching FA Cup 5th Round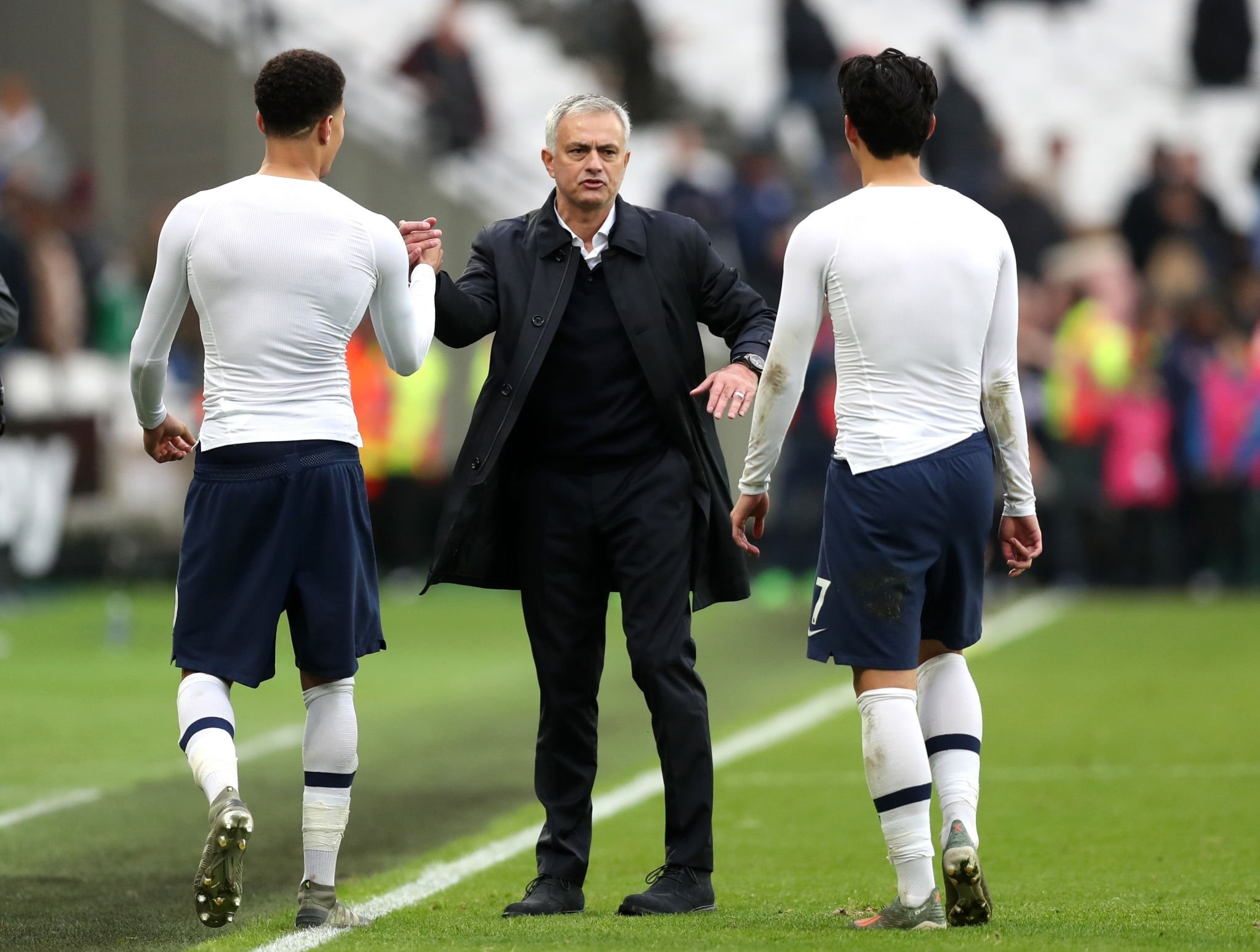 If Tottenham Hotspur were to ever put an end to their trophy drought of twelve years, then, Jose Mourinho certainly looks like the man who will eventually help the North London club win silverware again.
The last time the Lily whites picked up any trophy whatsoever was way back during the 2007/08 season when they carted home the English Football League Cup which later metamorphosed to the Carabao Cup.
On that occasion, Spurs handed out a 2-1 defeat to eternal and bitter London rivals, Chelsea after extra time in the final which took place at Wembley Stadium, winning the competition for the fourth time.
Ever since then, though, it has been all doom and gloom for Tottenham who have been to three finals but lost all, twice in the League Cup 4-1 on penalties to Manchester United in 2008/09 and 2-0 to Chelsea in 2014/15.
Spurs also made it all the way to the UEFA Champions League final in the 2018/19 season where they, however, fell like a pack of cards, crumbling 2-0 to fellow Premier League side, Liverpool under Mauricio Pochettino.
Mourinho replaced former manager, Pochettino last year November and judging by the Portuguese's record at his previous clubs, he sure looks good to add to the 17 trophies Tottenham have so far won in their history.
These are trophies such as two league titles way before the Premier League era, eight FA Cups, four League Cups, 1 UEFA Cup Winners' Cup and two UEFA Cups currently known as the UEFA Europa League.
With Mourinho leading Spurs to the fifth round of the FA Cup following a hard-earned 3-2 win over Southampton in the fourth round replay last week Wednesday, here are some of the reasons why he can break the club's trophy jinx.
Serial winner
Mourinho can be branded a serial winner, having won silverware at all his previous clubs as a manager starting with FC Porto of Portugal where he won six trophies including the Champions League and UEFA Cup.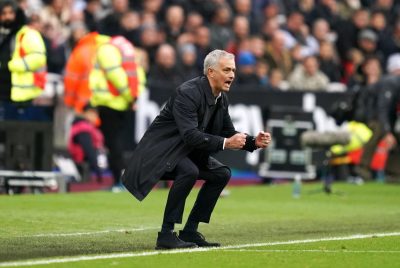 He then proceeded to Chelsea of England, a spell which yielded another six trophies after which he joined Inter Milan of Italy where he picked up five diadems most prominent of which was the Champions League.
The Portuguese tactician thereafter took his trade to Real Madrid of Spain and won another three gongs before making a return to England, re-joining former club, Chelsea where he won another two trophies.
The 57-year-old left the Blues for another English giants, Manchester United whom he helped to win another three trophies which included the Europa League, making it the second in his managerial career.
Never say die attitude
Mourinho has a kind of resoluteness and never say die attitude which he has always instilled in his players at all the clubs he has so far managed and that is evident particularly with Porto.
Nobody would have expected or even tipped the Portuguese club to go all the way to win the Champions League in 2004 likewise Inter in 2010 but with Mourinho in charge, anything as they say can happen.
Result oriented
The Portuguese is a result-oriented type of coach and that is mostly evident in the way he helped Inter defeat Barcelona in the semi-finals on its way to winning the Champions League a decade ago.
Back then, Mourinho deployed a formation which was referred to as parking the bus, a system which is strictly defensive in nature and that shows he is always all about results and nothing else.
Experience in final matches
Mourinho has massive experience of playing and winning in final matches and there is this popular saying even among Nigerian football followers that the Portuguese hardly ever loses final matches.
Prior to United's 1-0 FA Cup final defeat to Chelsea in 2018, Mourinho had never never lost a final in normal time with his two losses coming in extra time, firstly in a 2-1 defeat to Benfica in the 2003 Taça de Portugal final and a Copa del Rey loss to Atletico Madrid in 2013.
Love for FA Cup
Mourinho does appear to be a man who is in love with the FA Cup, having so far won it once with Chelsea but overall, he has won it on three other occasions with Inter (Coppa Italia), Madrid (Copa del Rey) and Porto (Taca de Portugal).
He also said recently: "l have spoken many times in this column and the media about my love for the FA Cup. It is a competition we all want to win and I am certain the players will show that this evening (Against Southampton).
"And that is with the same determination and desire they demonstrated against City. While we are still in the FA Cup, we will always dream of lifting that famous trophy."
Honours/Trophies won By Mourinho
FC PORTO
Primeira Liga: 2002–03, 2003–04
Taça de Portugal: 2002–03
Supertaça Cândido de Oliveira: 2003
UEFA Champions League: 2003–04
UEFA Cup: 2002–03
Chelsea
Premier League: 2004–05, 2005–06, 2014–15
FA Cup: 2006–07
Football League Cup: 2004–05, 2006–07, 2014–15
FA Community Shield: 2005
INTER MILAN
Serie A: 2008–09, 2009–10
Coppa Italia: 2009–10
Supercoppa Italiana: 2008
UEFA Champions League: 2009–10
REAL MADRID
La Liga: 2011–12
Copa del Rey: 2010–11
Supercopa de España: 2012
Manchester United
EFL Cup: 2016–17
FA Community Shield: 2016
UEFA Europa League: 2016–17